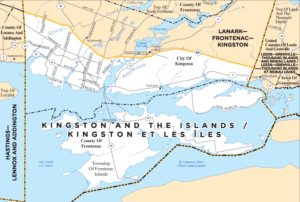 We are the provincial Liberal riding association for Kingston and the Islands.  As such, Our members who have the right and responsibility to select our riding's Liberal candidate for the next provincial election, to work to elect that candidate and to provide local input to the Ontario Liberal Party's electoral platform.  Membership also conveys the right to vote in the leadership race which will determine the next Ontario Liberal leader.
If you're not yet comfortable with the idea of taking out membership in a political party, but share our Liberal values and wish to help elect a Liberal candidate in our riding the next time around, you would be most welcome to participate in our activities and contribute as a supporter.  It's a great, hands-on way to learn about and get involved in the Canadian political process.  For more information, please view our membership page.
We are all volunteers.  Should you wish to get involved more deeply, please consider joining one of our committees or even standing for a directorship 0n our Executive Committee.  Available positions are listed on our "Contact us" page.
If you have any questions or would like more information, please email info@kipla.ca.